In a world where everyone has an opinion… one man dares to make his voice heard…
Crooked Table was born from the belief that everything begins with an idea. From a bestseller to a global corporation, it all starts with one individual sitting at a table alone and deciding to speak up. This is especially true with any type of art and is certainly the case with the world's most popular form of entertainment: film.
For more than a century, movies have thrilled audiences and shaped the face of popular culture. Crooked Table aims to celebrate the creative, quirky and sometimes downright peculiar parts of the movie industry, along with providing in-depth reviews of current releases and fun features that delve into lesser-known gems and nostalgic favorites.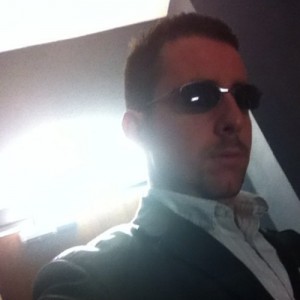 Its creator, Robert Yaniz Jr. has been a lifelong lover of films and storytelling in general, leading him to pursue a career in writing. Since 2003, he has composed news stories, features and reviews for leading entertainment sites like Screen Rant, We Got This Covered, Entertainment Cheat Sheet, Airlock Alpha, Rabid Doll and Inside Blip. Robert is also currently wrapping up the first installment in a trilogy of novellas. For more information on Robert, visit his official website.
Have a thought, opinion or suggestion to share? Maybe you just want to join the Table? Pull up a chair and hit the Contact section for all the details on where you can find Crooked Table or shoot an e-mail to Robert directly at robert@crookedtable.com.
And, most importantly, welcome to the Table!