Being a film critic and all-around purveyor of entertainment-related writing has, of course, long been an aspiration of mine. While this undoubtedly has more to do with my passion for film than anything else, the benefits that accompany such a profession aren't so bad either. Case in point, when a representative for Benq reached out to me with a proposal, I was more than game to entertain a review of one of the company's high-end products.
For the sake of transparency, I should note that I subsequently received one of Benq's HT3050 Digital Projectors — which you can purchase here — for free in exchange for an honest review. In keeping with that, I present my thoughts on the experience of trying the HT3050 out at home. Bear in mind that the photos included in this post were taken via my iPhone and should not reflect the quality of the actual image. I am incorporating them here merely for reference purposes.
SETUP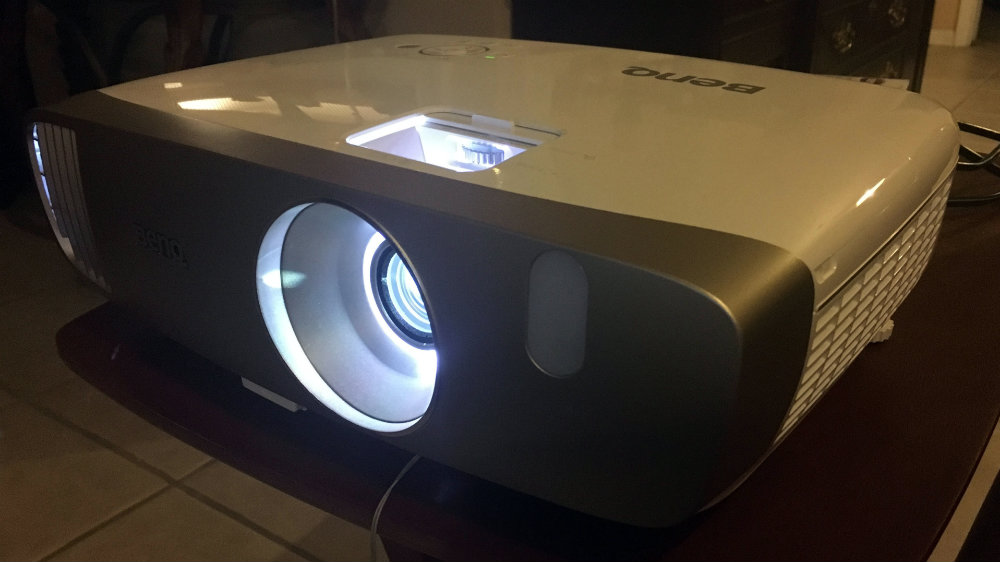 Being the out-and-proud cinephile that I am, I thankfully already had a projector screen at home. However, I haven't put it to much good use lately, since my current projector has been less than cooperative during the setup process. So I feared that I might encounter similar issues with the HT3050, though those were assuaged in no time.
As soon as I powered it up, the projector asked me which position I was placing it in, presumably for optimum output.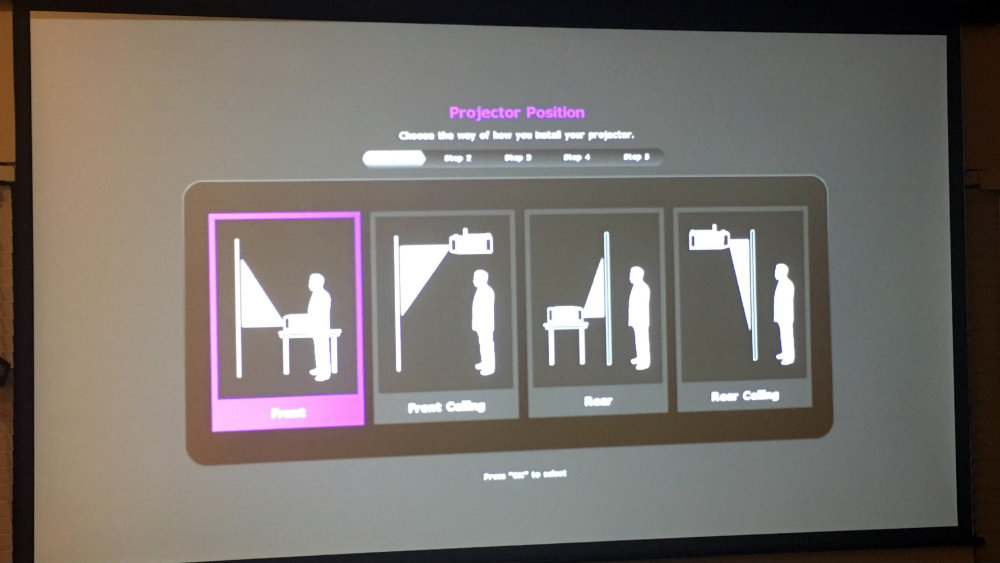 With my admittedly limited projector experience, this was a welcome first sign that the HT3050 would be a far superior presentation to what I was used to. I simply had it sitting atop a small folding table in my living room and went about calibrating the projector accordingly.
The next step impressed me even more. Anyone who has dealt with home theater projectors likely knows how troublesome alignment is. If you don't get the projector sitting just right, the slightest angular misstep could lead to some serious picture distortion. Benq apparently knows this all too well and added a 2D Keystone into this particular projector. With a built-in lens shift, users can be sure to get the best viewing experience every time they sit down to enjoy a film.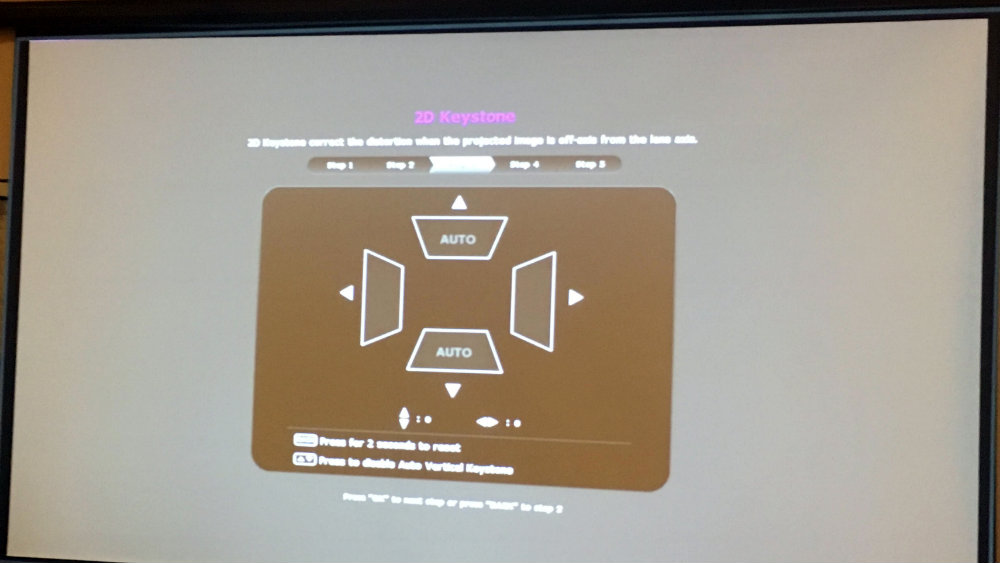 After a few brief moments of tinkering with the projector to get it lined up with my screen, all I had to do was select the correct input source — I went with HDMI, though PC and Component were also available — and get going with my feature presentation.
PRESENTATION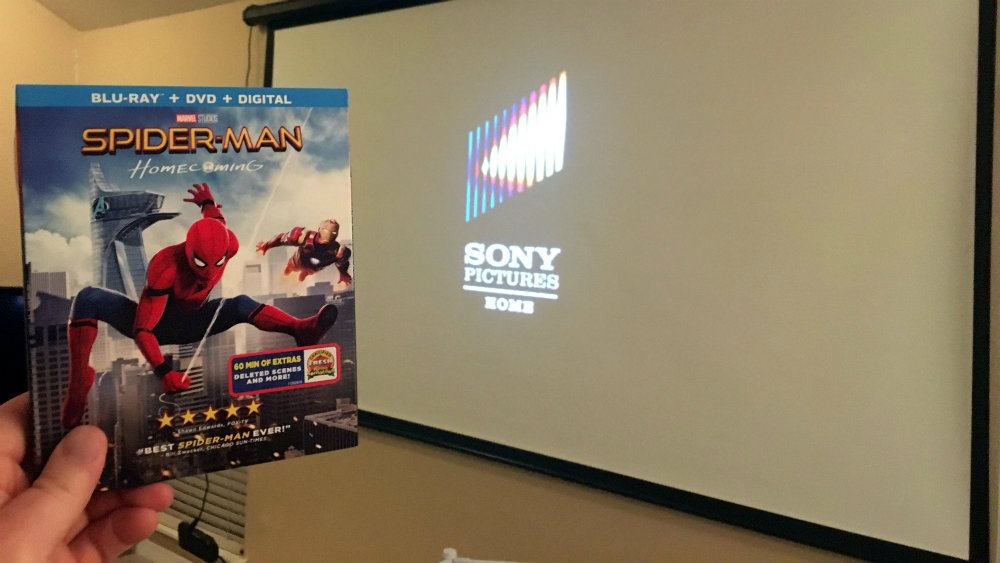 With Black Friday still a recent memory, I turned to my Blu-ray haul for a worthy selection to give the HT3050 some exercise. Spider-Man: Homecoming seemed like a natural choice, especially since my wife hadn't seen it yet. My brother, Freddy, and I discussed the film in-depth on the Crooked Table Podcast. So I was eager to revisit the latest Marvel Studios release.
The trailers started up, and everything seemed just fine. However, once the actual film kicked in, the sound fell out. I'm not sure if the problem was my Blu-ray player, the connection itself or a random glitch in the HT3050 (it happens with every bit of electronics from time to time, after all). Once I restarted everything, this anomaly disappeared, and the sound blared just as loud and clear as I'd hoped.
Since the entire point here was to critique the HT3050 itself, I didn't hook the projector up to any external audio source. Naturally, I suspect this would have yielded the best results, but even the projector itself boasted a pretty impressive volume and clarity. The real test was the visuals, and in this respect too, I was blown away by how crisp the image was.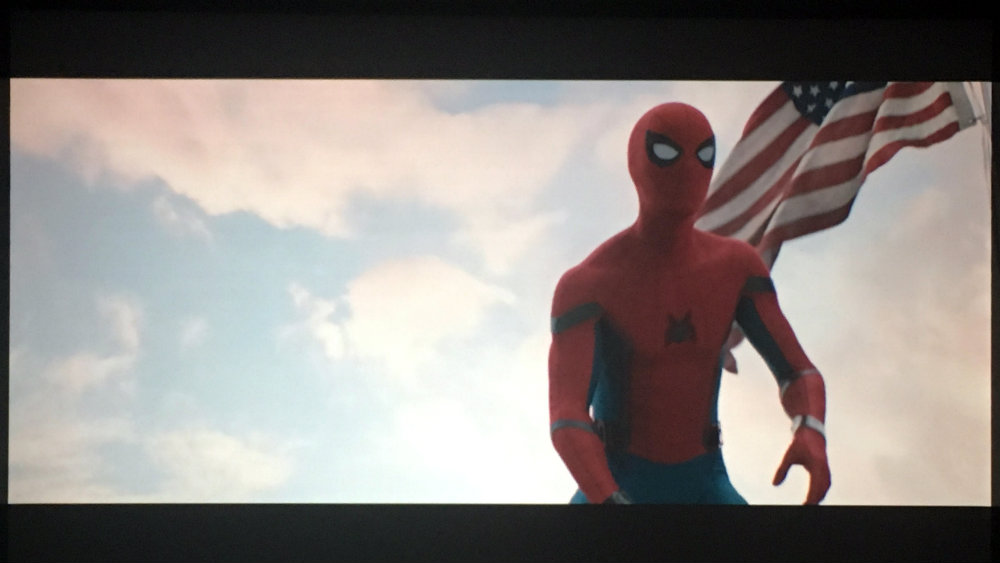 Again, my iPhone photos don't do the above justice. What I was seeing was no less than the high-definition picture I had always hoped for with my previous projector but could never achieve. The HT3050's 15,000:1 contrast worked wonders on both blacks and colors in equal measure, an especially essential accomplishment for such a kinetic film as Spider-Man: Homecoming. With minimal setup effort, the projector delivered a presentation that brought the colorful adventure of the friendly neighborhood superhero to life in the same way as the theatrical experience. The signature red-and-blue suit lit up the screen with its vibrant hues, as realized by the HT3050.
The richness of the picture was at a level that I hadn't seen before at home. It really bolstered the epic nature of the storytelling and the Marvel Cinematic Universe as a whole, and I couldn't have been happier to introduce the film to my wife in this way. The pitch-blackness of the room, of course, necessitated the HT3050's noble work in optimizing the picture. We wound up wrapping up the final act of the film the following afternoon — that's what happens with a toddler in the house — and the natural light of our house interfered. Still, when the environment was right for movie-watching, the HT3050 showed its true colors, literally and figuratively.
CONCLUSION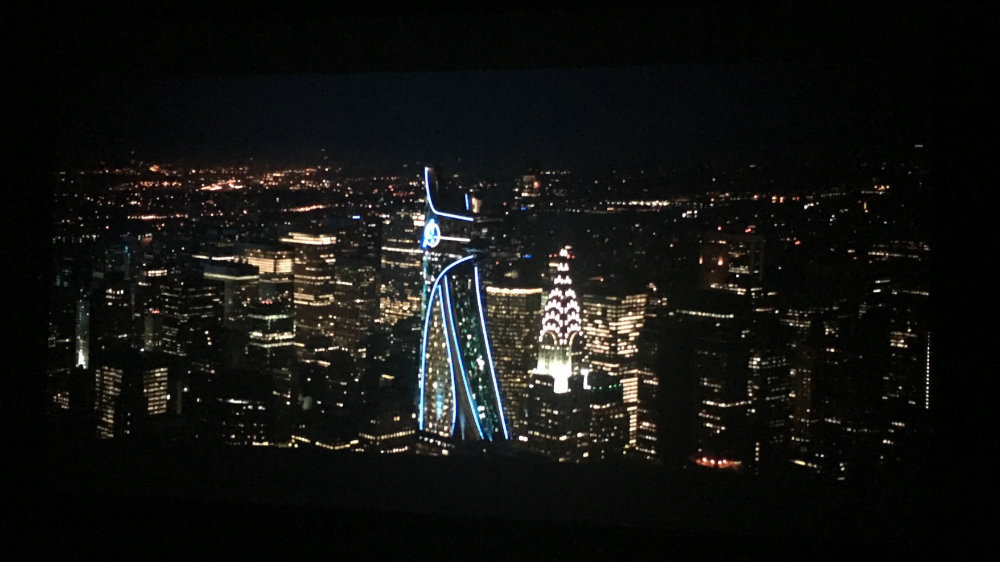 As stated upfront, I'm no expert when it comes to reviewing home theater products. Having only dealt personally with one projector, I was beyond flattered that Benq was willing to send me a review sample of one of their projectors. Someone more well-versed in such things might be able to offer more detailed thoughts on the HT3050's specs and how it stacks up against its competitors. For me, it's the closest I've come to replicating a theatrical presentation in my own home, ostensibly thanks to the projector Rec. 709 cinematic color reproduction.
It's clear from this experience that Benq places a strong emphasis on bringing the magic of the movies to consumers. Therefore, the question of whether to recommend the company's products — or, at least, the HT3050 — is an exceedingly simple one. Although my previous vision of home theater projectors was that of a noisy, blurry disappointment, Benq's HT3050 has really sold me on just what they are capable of. I look forward to seeing many more visually arresting films on this projector in the near future, especially with the imminent Blu-ray release of Blade Runner 2049. If there was ever a film made for the HT3050, it's that one.
---
Thanks again to Benq for sending the HT3050 to me for review. If you're interested in the company's wide variety of projectors, you can find them over at benq.us. The HT3050, once again, can be purchased right here.